It has been beautiful here in the state of West Virginia these past few days. We are taking our schooling outside! I put up the big umbrella over our picnic table and took all our bookwork out there.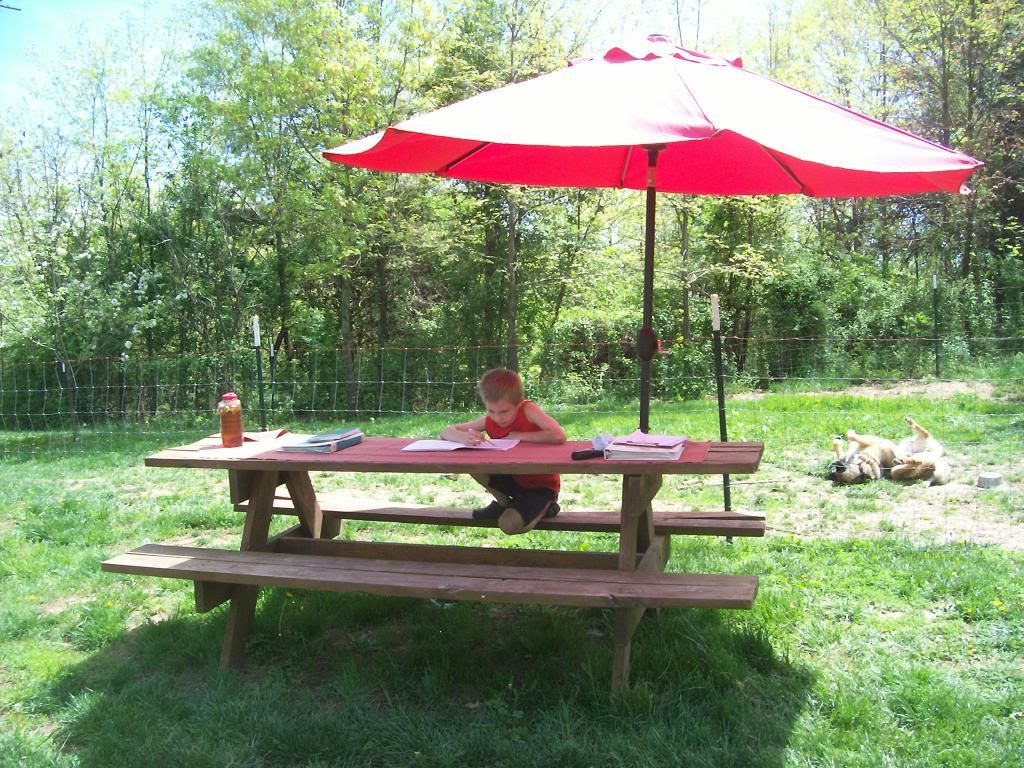 This time of year the boys and I get a bit burnt out with school work so taking it outside is such a blessing!
We weren't sure if spring would ever come, lol. We had some pretty cold days in April. Cold enough to start a fire in our wood burning stove again, sigh. We may not be able to control the weather, but we sure can give all the glory to God for the good weather we have!