Over the years I have noticed that a growing number of parents are pulling their children out of the public school system to homeschool them. Being an advocate for homeschoolers, you might think that I would stand behind ALL who want to homeschool. However, I'm don't.
People homeschool for many different reasons. Maybe they feel they can do a better job then the schools, give their children more one on one in studies, religious reasons, illness, freedom to travel, etc. Whatever the reason is, there are those who are homeschooling who shouldn't homeschool (in my opinion) not because they aren't qualified, but because they are
mad at the school board, teacher, principle, superintendent, etc. Homeschool is a HUGE decision. A decision that shouldn't be made under anger. Homeschooling is a HUGE responsibility on the parent (or guardian) doing the homeschooling. Remember, you are completely in charge, responsible, and in control all the way around (this includes financially) of your child's education. The public school system isn't responsible for supplying you with curriculum, supplies, etc.
You are.
Have you ever heard one say that when you enroll your child in the public school system that you are giving up your rights to your children while they are there? It's true and also works in the reverse. The public school has no right to your child's education (including all the resources that the school has to offer) once you pull them out. Some schools will allow you to borrow materials from them. Our local schools tell us that they don't have extra mateirals, which we know they do. However, again, it isn't the school responsibility to supply us with any material. After all, we removed our children from their schools, why should they help? My advice is if you need help with materials or supplies, find a local homeschool group to see if they have anything to offer. But the overall best homeschool resource I've found is free. It's your local library!
They have tons of material for your child. Yes, even high school. Most libraries have free internet access for you to search material needed.
There is a free website where you can homeschool your child completely free called Easy Peasy Homeschool .
It is online, so internet is needed. Also, don't be afraid to make up your own curriculum! It's not as hard as it seems. If you have a child that is interested in horses, for example, then research horses: the history, biology of, characteristics, breeds, etc. Remember YOU are the educator. YOU can decide what, when and how they learn. If you want to teach your child Algebra in 5'th grade, go for it. If you don't want to teach them Algebra at all, that is up to you.
So if you are thinking about homeschooling, you need to ask yourself if you are ready to be completely responsible for your child's education and the reason behind your wanting to homeschool.
Note: Please make sure you know your state's homeschool laws! This is also your responsibility, to comply & understand.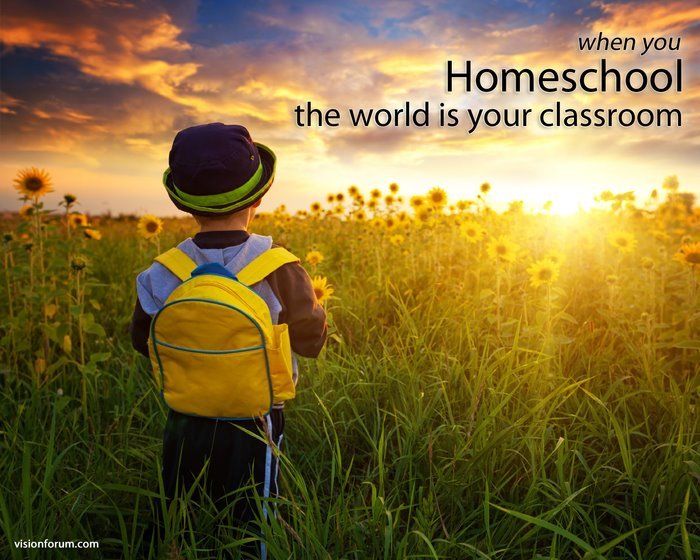 If you do decide to homeschool, ENJOY! Don't stress, worry or compare! Just have fun and explore the millions of possibilities that are available to you!