Color: Flame Rooted SF33/24#4
Shipping:
This wig came in a nice box with protective netting. It arrived approx. 3 days after I ordered it.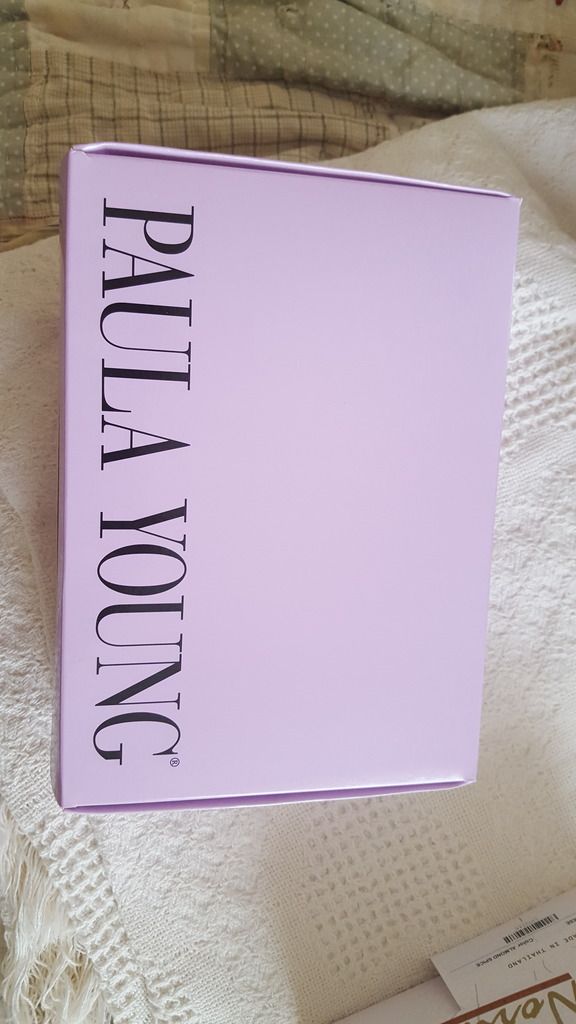 Cap Construction, Wear & Styling:
The cap has 2 small adjustable velcro straps for comfort. I was impressed to see how strong the velcro really is. Wow!
I put this wig on right out of the box and at first, I have to be honest, I wasn't thrilled. It was pretty wild. But after I fingered through the wig to find the right part and how I wanted it to style to fit my face, it looks great!
In this picture below, I pulled the front back to show that even though this is NOT a lace front, it can be done. You just have to pull a few strands out, or pull the bangs down, to make it look natural.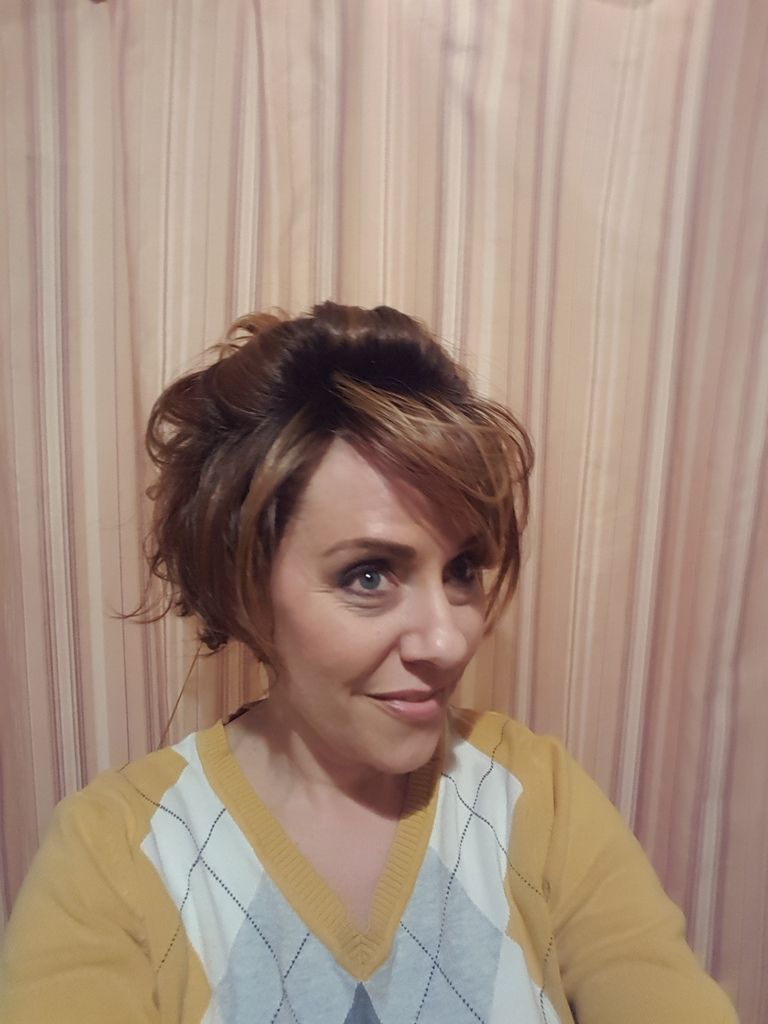 Here below is it finger styled to how I wanted it. I wore it for about 9.5 hours today. The only issue I had is that it was a bit itchy in the back (lower) and around the ears. But nothing that was too extreme. Most wigs itch me a little.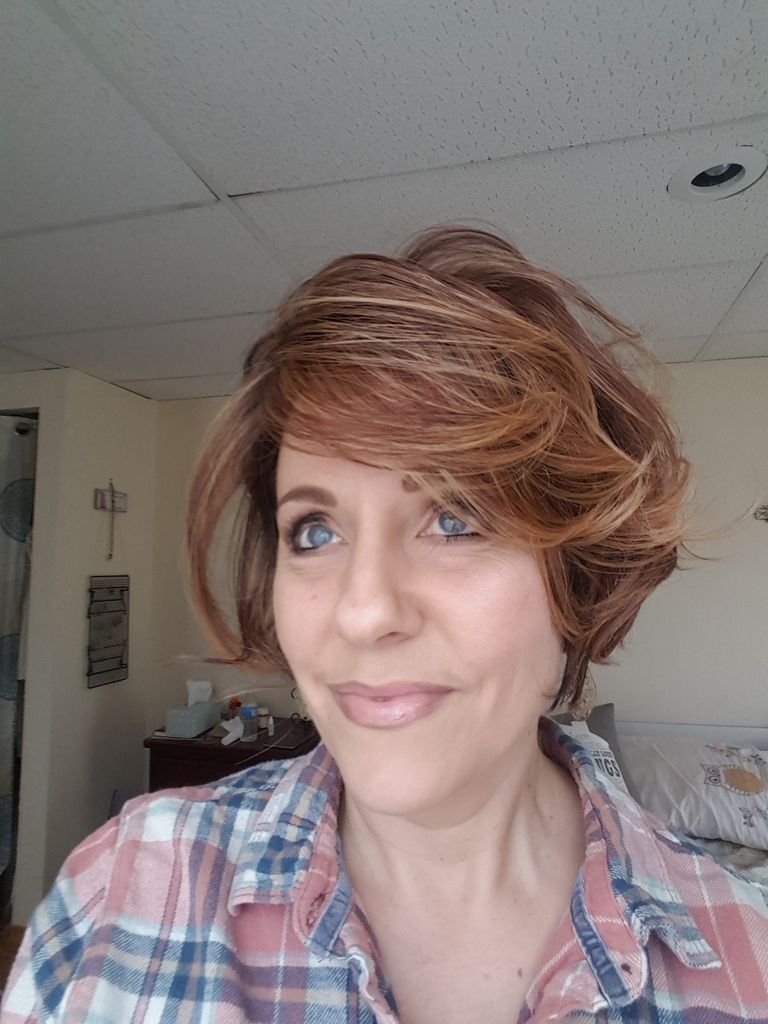 I have to say, even wearing ALL day and even in the rain (going from truck to store) it stayed in EXACT place. Even though it does have nice movement to it, it didn't flatten out or go crazy in the wind/rain. The rain drops didn't seem to flatten it or anything. I know, I need an umbrella. Every time I need one, it's in the other vehicle or in the house. :/
This wig has a lot of permatease to it! That helps with lift and fullness (almost like teased hair at the roots, but not noticeable). Some may not like the permatease, but I do. What can I say, I was a teen in the 80's. The more teased, the better.
Above is the back. It has a stacked bob cut and the top has nice beachy waves to it.
This wig is a Versa Fiber wig meaning it is heat friendly up to 350 degrees. So you can go straight one day and curly the next.
My Opinion:
The wig at first was going to get shipped back to be honest. But when I started messing with it (with my fingers) I started to shape it into what style I liked. The color is gorgeous! It has some nice auburn with beautiful highlights! I would give this wig a B+. I do believe it was worth $59.99.
Cons:
The web site, Paula Young, in my opinion, has extremely high shipping rates. Their rates are determined by the price of the order, not the weight. Their rates run from $5.99 to $14.99. I had a free shipping coupon I used for this item otherwise I would have had to pay $11.99 for this to ship, which is crazy. However, if you think you may be ordering, you can create an acct. with them and they will send you coupons. I used a 30% off coupon on the Reese wig I bought from them. (Keep in mind the Noriko wigs, Reese, come right from the manufacture so it took 10 days to ship.) Another perk of signing up for the email coupons is their web site has a 'wish list' option so you can make a collection of the ones you like.
All and all this is a cute little wig. I think I'll keep her. ;)
Disclaimer: I purchased this wig with my own money. I'm not getting paid or get anything in return for this review. All opinions are my own.