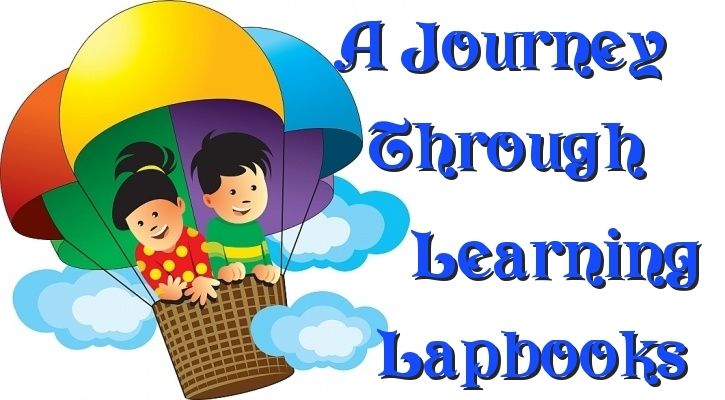 I rec

eived

4 different lapbooks

to download

from
A Journey Through Learning Lapbooks.
I was

required to choose which one (or more) that I wanted to review.
Instant Download $13.00
Printed $21.00
What Is This? -
These are

educational lapbooks with great quality created by two homeschool mothers.
You can purchase independent lapbooks or lapbooks that are part of a curricula such as Apologia. You can look up different lapbooks by subject or you can just search through all of them. They have so many to choose from.

Some of the independent lapbooks they

have are Veggie Tales,

m

ath, Bible, sports, literature,

s

panish, seasonal, etc.
Click

HERE

to view a list of all the different lapbooks they have to offer.
The

company also offers $1.00 express lapbooks

and a

$5.00 lapbook of the month

!

To see t

he month of March $5.00

lapbook,

click HERE.
The lapbook we completed

, 'The Earth' contained 42 pages. It

c

ame

with detailed instructions on how to assemble, what supplies I would need and even how to store my completed lapbook.
The supplies needed for this particular lapbook we

re:
the printed l

apbook pages
scissors
glue
2 file folders
s

tapler
1

b

rad
To store your lapbook, you'll need: duct tape

(any color), 3 ring binder and a hole punch.
There is a reading page before each activity. This page can be read by the

teacher or the student (depending on how well the student reads).
A

fter the page is read, there is an activity page.

Some pages were black and white for the student to color themselves, while other pages were colorful.

T

he student then cut, pasted and did the work required then placed them into

their file folder

. These pages included lines for some writing assignments. It also contained pictures of each step so you could follow allow

with.
We used this everyday for about 4 weeks. I read the reading page to my son (who is 9) and

he did the activity page.
This company also offers unit

studies, copywork pages, notebook pages and much more.
What I Thought -
My son really liked this lapbook and we had a lot of fun doing it together. He followed the directions well with my assistance and did a great job. He loves the hands-on schooling and he liked the fact that he could look at the picture and determine where things go inside the lapbook all by himself. He learned several new things

about his Earth.
Ahhhhh, completion. Kids love that they not only created something themselves

,

but that they completed something.
If you have never tried lapbooking before, you need to. Kids love to cut, paste, and color so why not have them be educated at the same time? They get to be artistic and they can even choose what type of lapbook they'd like to do with the many selections offered by A Journey Through Learning Lapbooks.
I highly recommend this company to any child of

any

ages.