The wig I will be reviewing today is a
Bobbi Boss
(aka Boss Wig)
called Layla M972
color is TTVVORC.
Hello! Let's get right into it!
The Packaging:
The wig comes in a plastic box like this with a piece of cardboard keeping it in place inside the package.
Below is the information tag it comes with. It has care instructions on the back and the company name, style number, color number, and picture on the front. This wig is heat resistant. (The heat resistant symbol is in the right top corner of the tag as seen below.)
It comes with protective netting around the wig to keep the shape and style.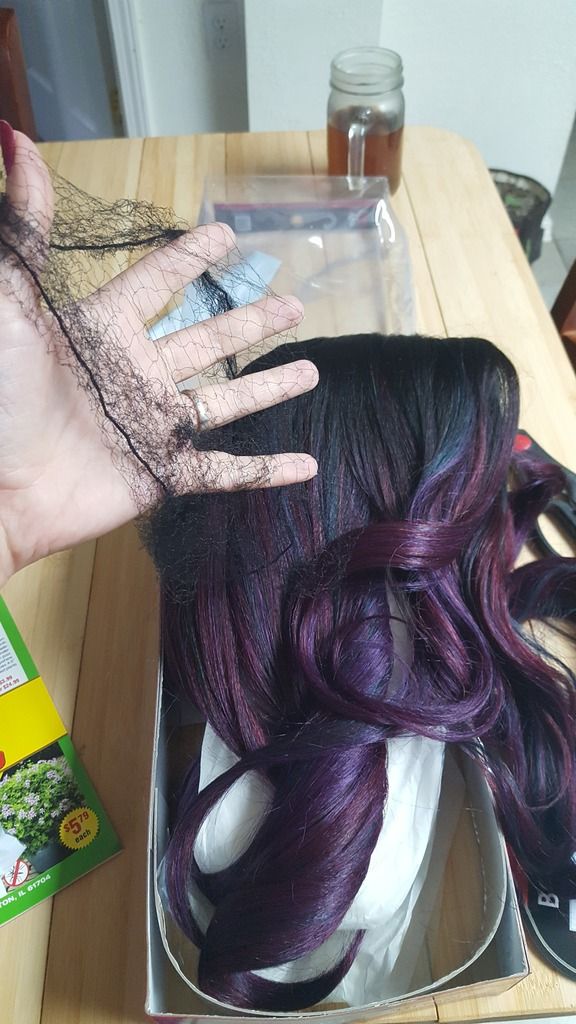 This is the wig pulled right out of the box. No tangles or any kinks at all. The curls are in place perfectly, just like the picture on the web site and card insert.
Cap Construction:
This is a full cap wig. There is NO lace at all. There are no combs either. It does have some adjustable straps in the back to keep the wig secure. (I usually place a few bobby pins in it for extra security, but it's not necessary.)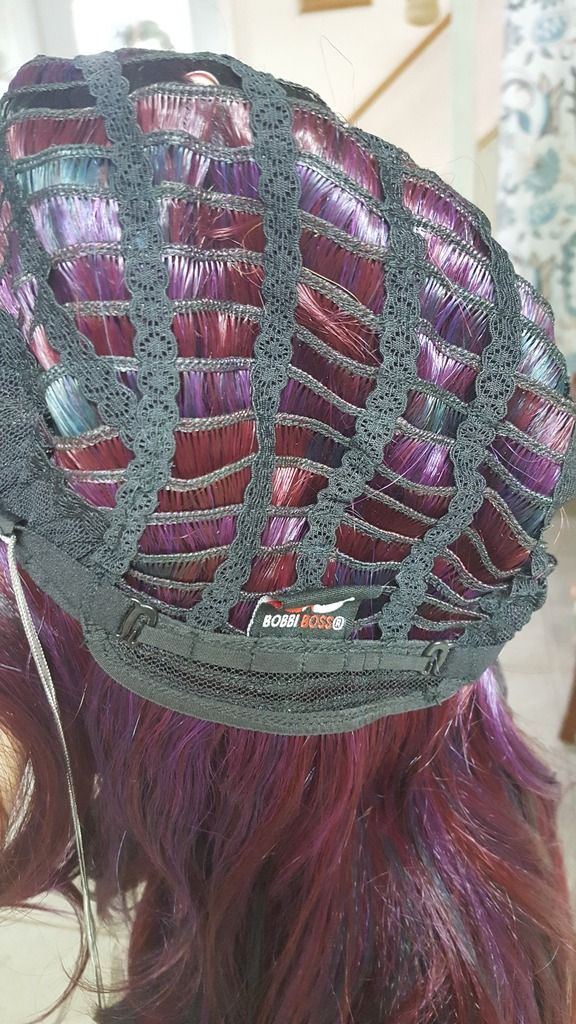 This is the inside front of the wig. I would say that the cap is a medium size. I have a small head so I tightened it to the smallest setting and it fit well.
Texture and Part:
There is a right side part on the wig that has a natural curve. Even thought there are ear tabs, you could shift the wig for a center part if you wish, but it is made to be a right side part.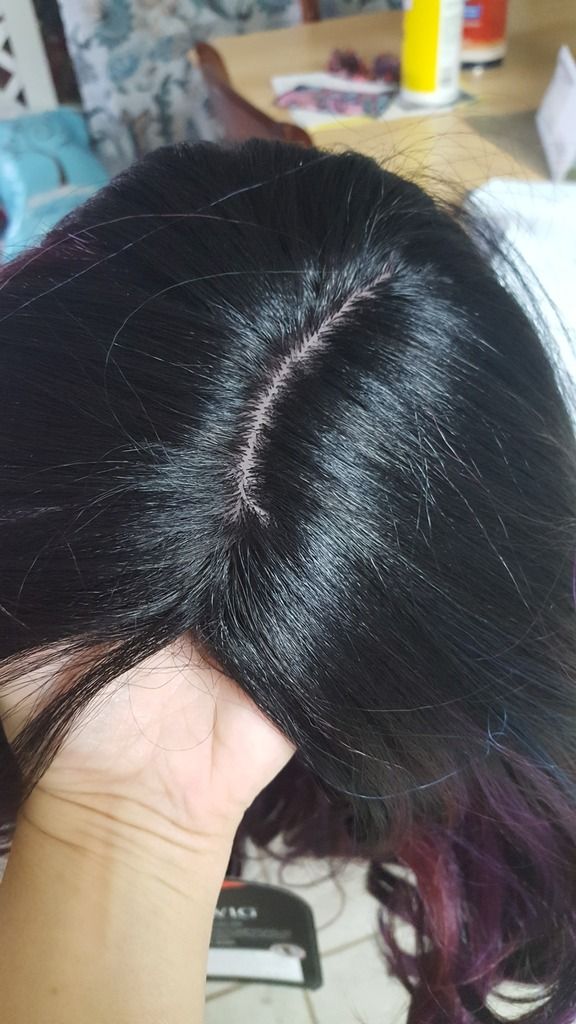 The wig is synthetic and the texture is a little yaki, very thick (and I mean THICK) and there is a whole lot of hair! Very nicely made and it is gorgeous! The cut is all one length except the front has one (long) layer. You could cut the front into side swiped bangs if desired, but it is really pretty the way it comes. I won't be doing anything to the bangs at all.
The beautiful color has burgundy, purple and I think a tint of blue in it! It comes in several different colors to choose from.
This is the front view.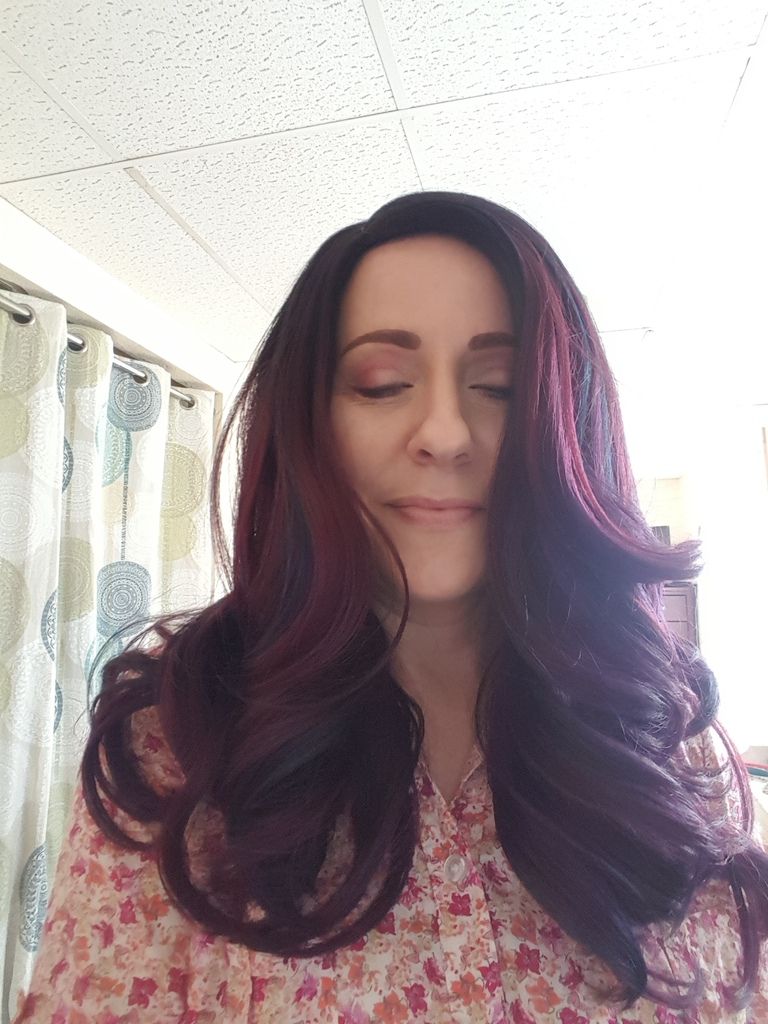 Here is the back view. It comes down to being a little short of my bra strap in the back. (I am 5'2")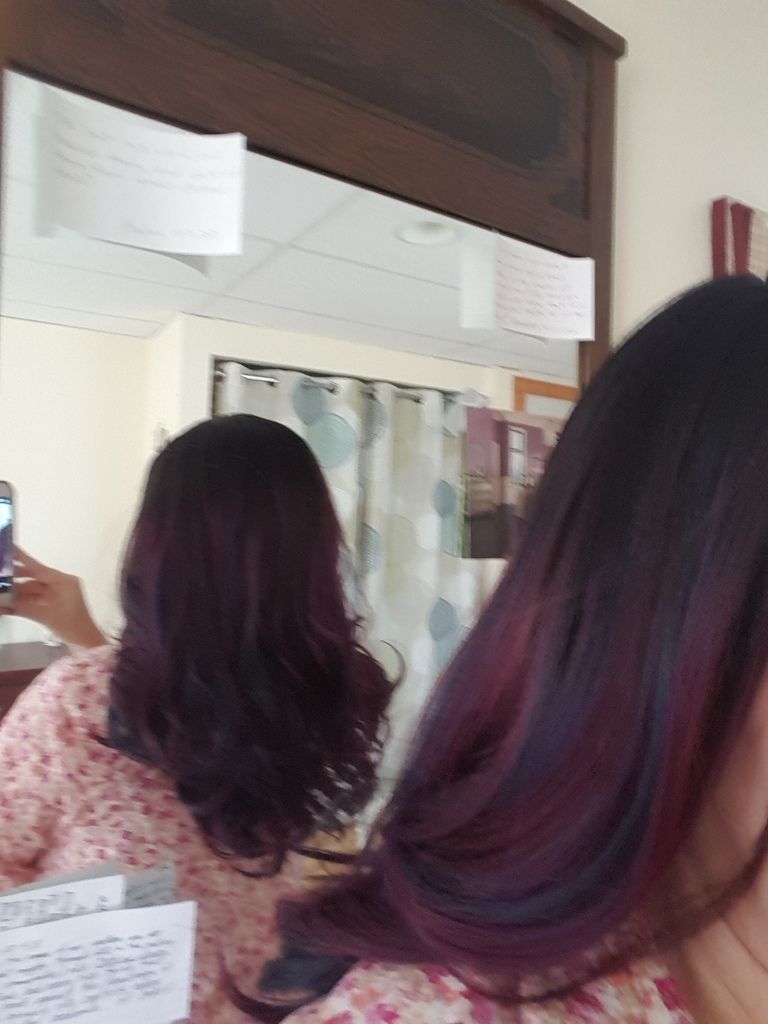 This is in the natural sunlight. You can really see the colors here!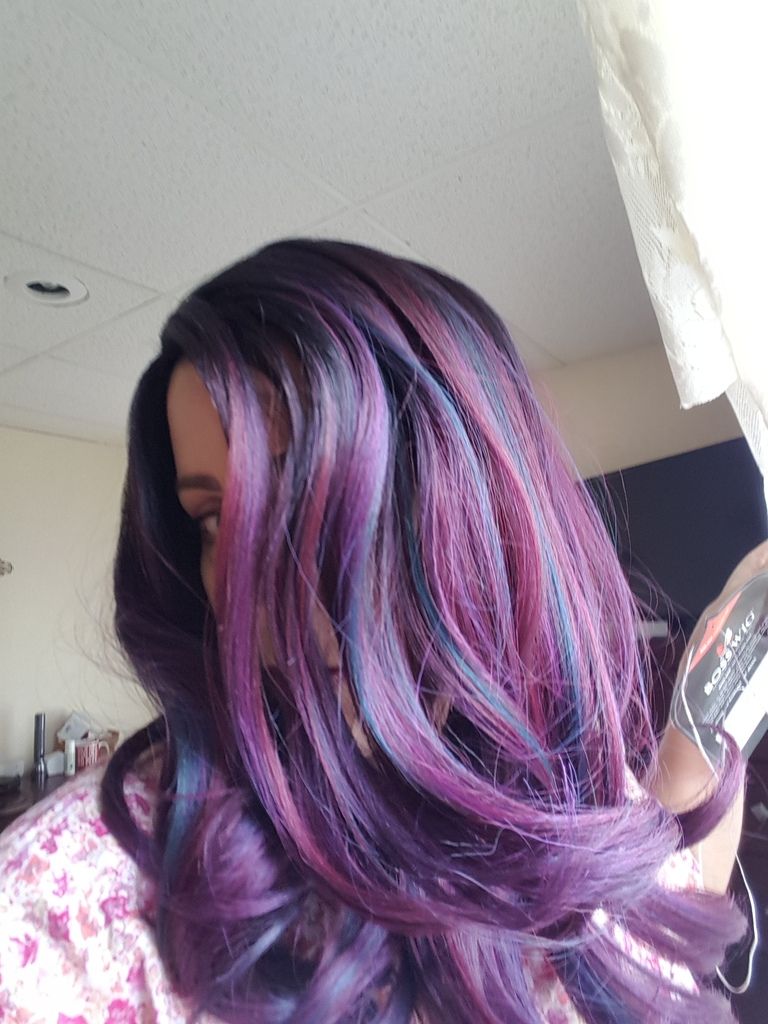 This is the wig after I brushed it out with a soft brush. Oh my goodness you guys, it is GORGEOUS! There isn't any frizz after being brushed out.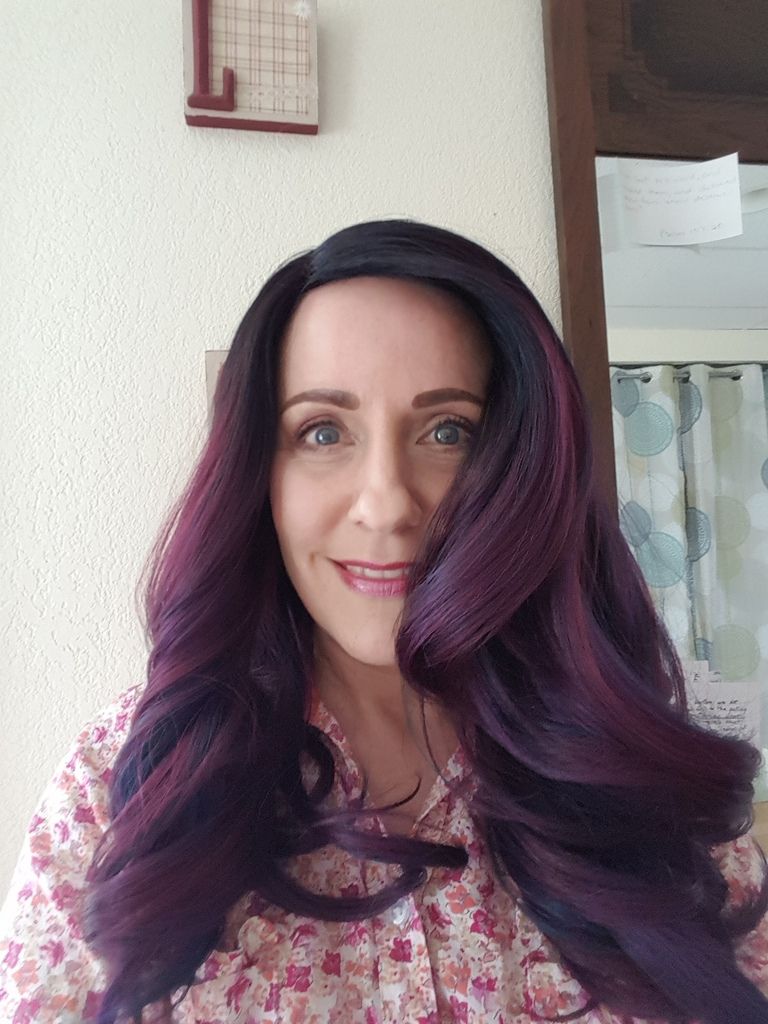 This wig was sent to me by a
company called
Beauty Empire
out of Houston, TX.
I received this super fast, only 3 days! It came USPS.
The price of this wig is $26.99 (plus shipping)
(Note: On my Facebook video of this wig I mentioned that the sticker was $34.99, however the web site does say $26.99)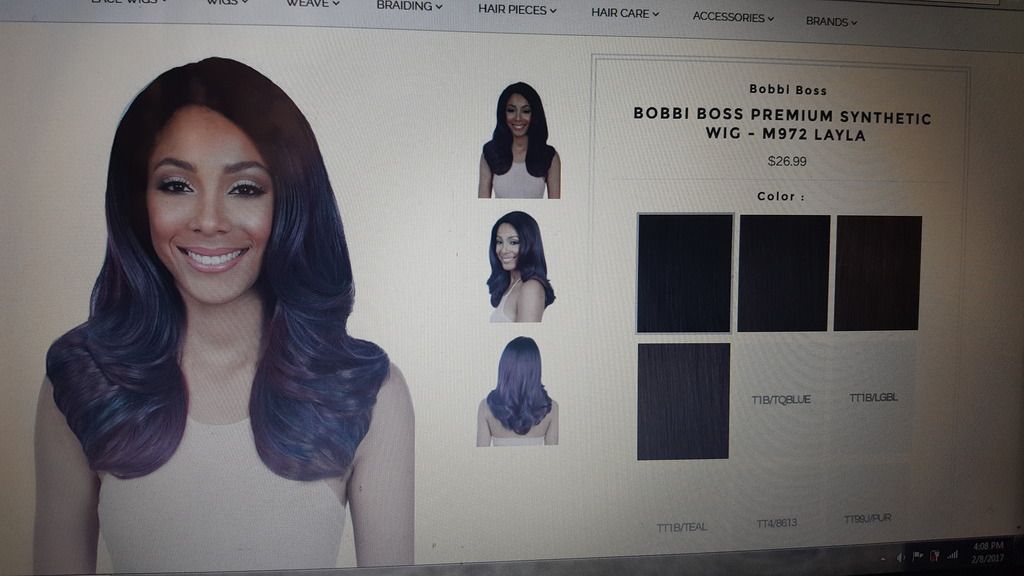 Click
HERE
to inquire about this wig.
My Personal Opinion:
This wig is awesome! So FULL and thick! I've wanted this color in my hair for a while but was so afraid to color my bio hair in fear of messing it up or not getting the color right. The wig is very well made. This is my first time getting a wig from this company, Beauty Empire, but I will definitely be recommending them to others. Their prices are very reasonable and they have great customer service! Bottom line, I am very happy with this wig!
Seriously you guys, buying a wig is a great way to experiment with different colors & cut/styles without harming your bio hair. It's also so much fun to have waist length hair one day and a bob the next. I think this summer, I'm going to explore some blonde shades! ;) So if you were on the fence of purchasing your first wig or looking for your next wig...........go for it! What are you waiting for?
A big
THANK YOU
to
Beauty Empire
for the opportunity to review this beautiful wig for them!
Disclaimer: I was sent this wig in exchange for my honest review. I always give my honest opinion on the items I review.