I received The Divine Dozen: 12 Parables of Jesus Every Child Should Know & Fruits of the Spirit Activity Kit from Christianity Cove for review.
Price: The Divine Dozen $24
Fruits of the Spirit $19
Both come in pdf downloads.
Recommended for children of all ages.
I used this with my 10 year old so I would say elementary age works well.
What Is This? -
Christianity Cove is a company where you can find all kinds of Sunday School lessons, activities, crafts, games, skits, and fun ideas to help teach children God's word. They help you teach children so they can understand things of the Bible easily and then apply it to their own lives. I used this several times a week with my 10 yr. old son until we finished the lessons.
The company offers Bible lessons, etc for teens as well.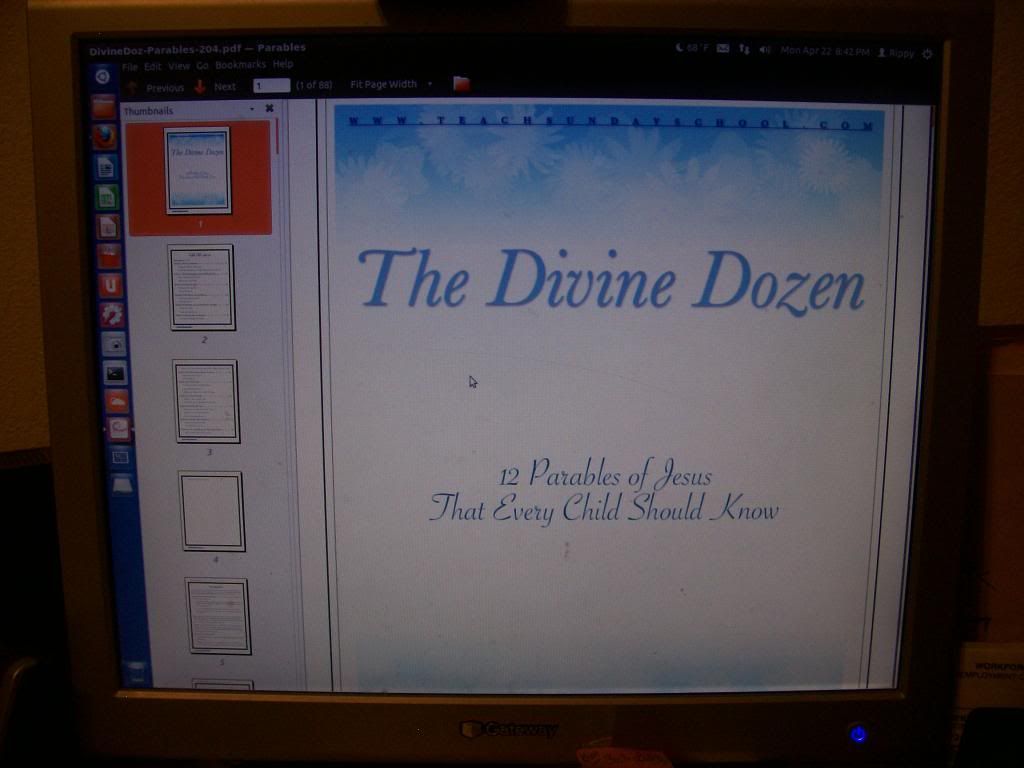 The Divine Dozen is filled with lessons teaching the 12 parables in a way that children can understand without any harsh images but focuses on the positives. They take everyday situations and use them to teach the parables.
Here is an example of one of the parables: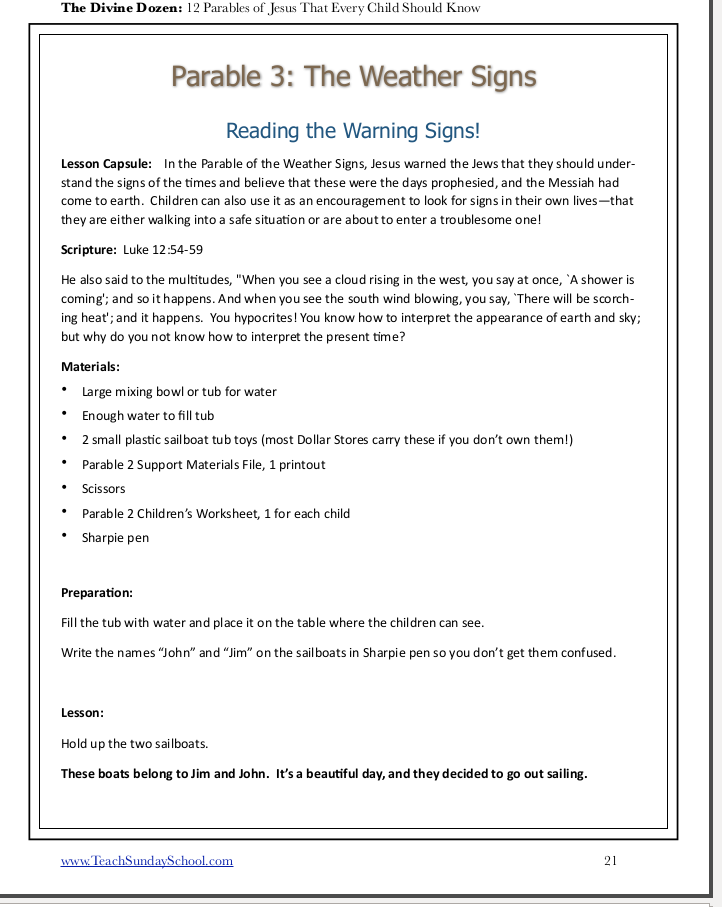 In this above lesson, Parable 3, it teaches the warning signs that God gives us.
It gives you the lesson capsule (which sums up the lesson for you), the scriptures you'll use, the materials for a demonstrations, and finally the preparation. Everything that YOU, the teacher, needs to say is in bold type! You just read and let the children answer and/or comment. After you read the lesson (while performing the short and easy demonstration), you will then give the children a worksheet like this one below.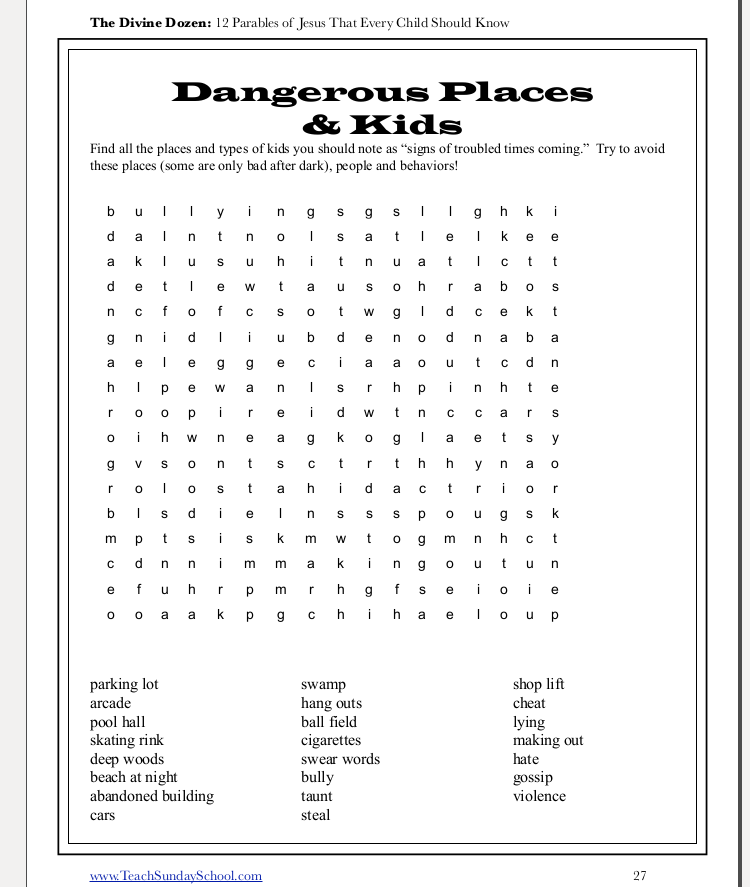 There are several different printable worksheets throughout the parables. Some others are word searches and unscrambling letters to make words.
The demonstrations are pretty simple. For example, the parable above you would have two small boats and some water while discussing the story about two men who went out into the water with a storm coming. One man noticed the signs of the storm, the other man chose to ignore the signs. These are great ways to teach children about God's 'warning signs' and why they should be followed.
The Fruits of the Spirit Activity Kit is filled with the fruits of the spirit explained with 15 activities for them to remember and understand.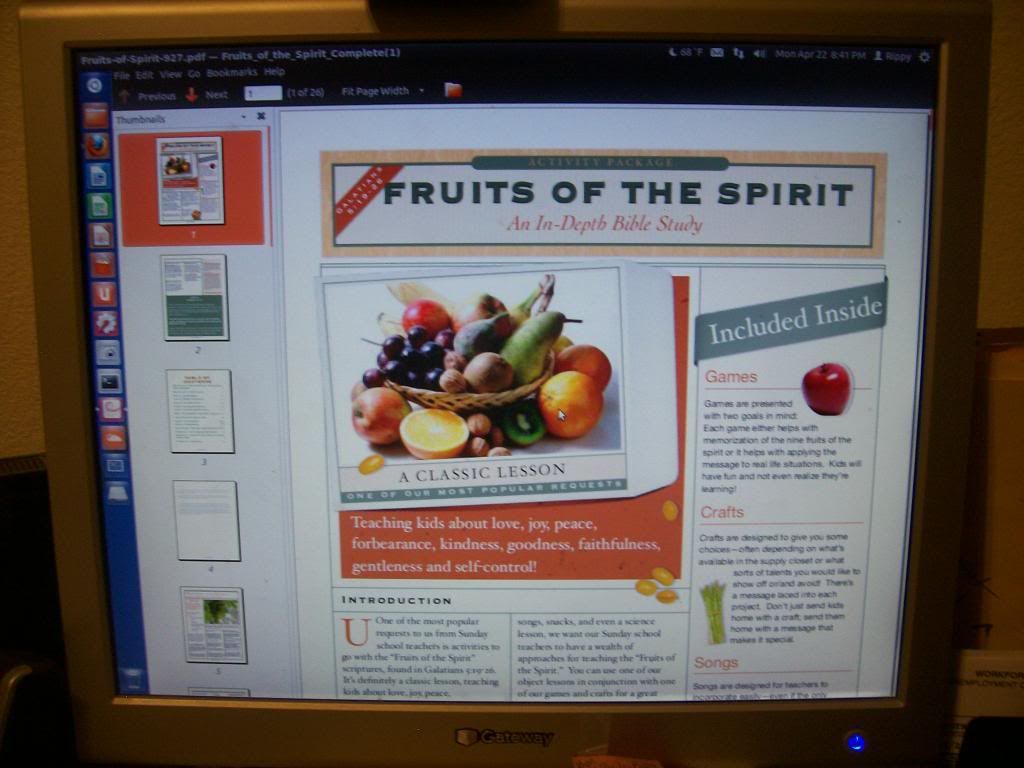 Here is an example of how they use grapes and raisins to explain how when we are pulled away from the vine, which is God's word, we are pulled away from him. When a grape is pulled from the vine, it will start to dry up and eventually die. That is how we are spiritually. When we drift away from the Lord and his word, we will spiritually dry up.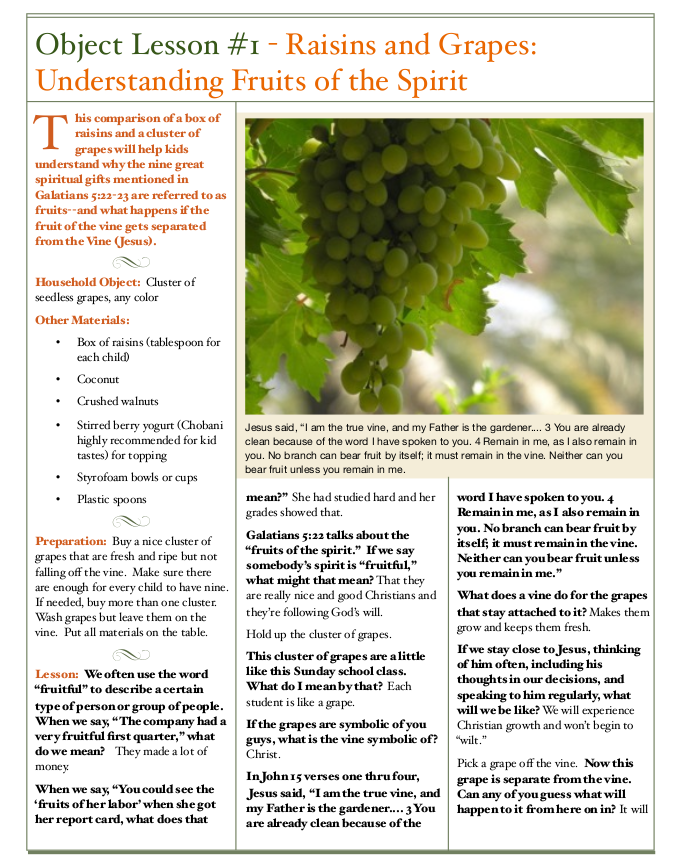 There are 2 object lessons. These can be taught in 10 - 15 minutes each. This one above, gives a list of materials you'll need, a teaching script, and the lesson. You can tweak it to your needs or use it just as written. They also give you snack ideas, which there is no cooking required; they are very simple and yummy!
What I Thought -
I think this is awesome! The parables really got the point across with my son. These lessons could be used in a whole large classroom or just a one or a few students. The lessons were easy, very little prep time. I really liked the analogies that were used. They were easy for children to understand.
Being a former VBS director and Children's Church teacher, I really liked how these 2 products taught God's word with such truth and simplicity. Things do not have to be complicated when teaching things to children. You just need to find a way to 'connect' God's word to their everyday lives and this company has accomplished that. I highly recommend this to any Sunday school teacher, Children's Church director, VBS director, homeschool mom, etc. to use to teach their children God's word!