My friend told me about this tasty new treat that is really awesome. It's the homemade quick version of a smore.
No fire, no sticks.
Here is what you'll need.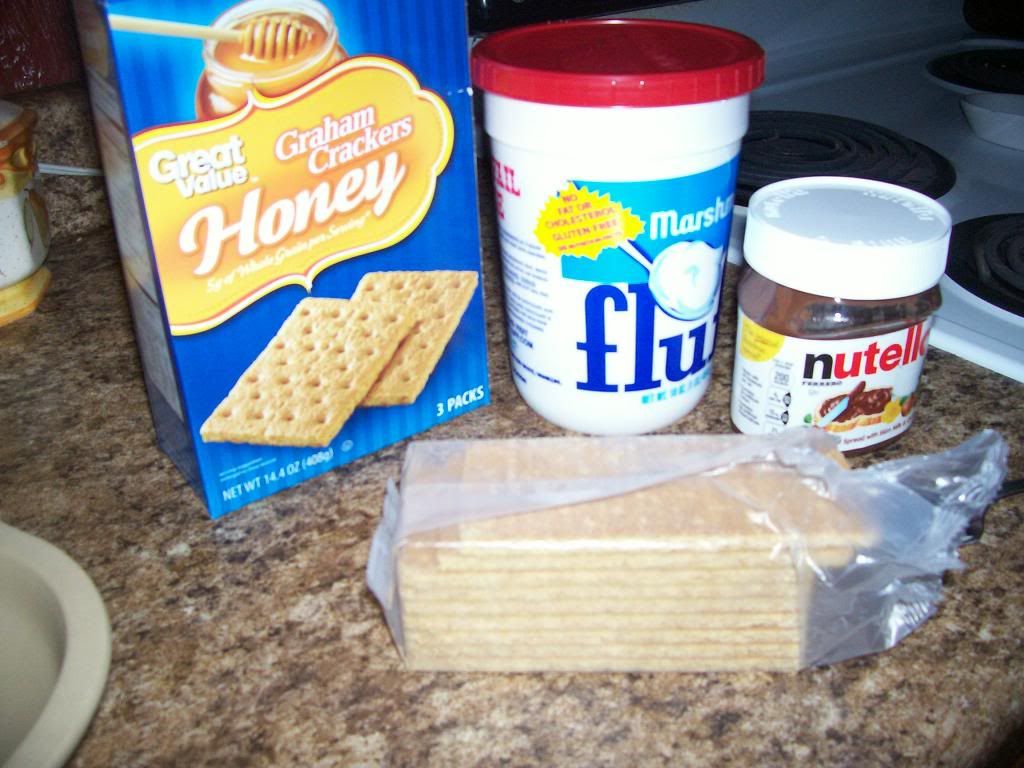 graham crackers
marshmallow fluff
nutella
Break the graham cracker in half. Put the nutella on one side and the marshmallow fluff on the other. Put together and OH MY! This is a good fix for those 'I need something sweet' moments. (No one claimed it to be healthy.)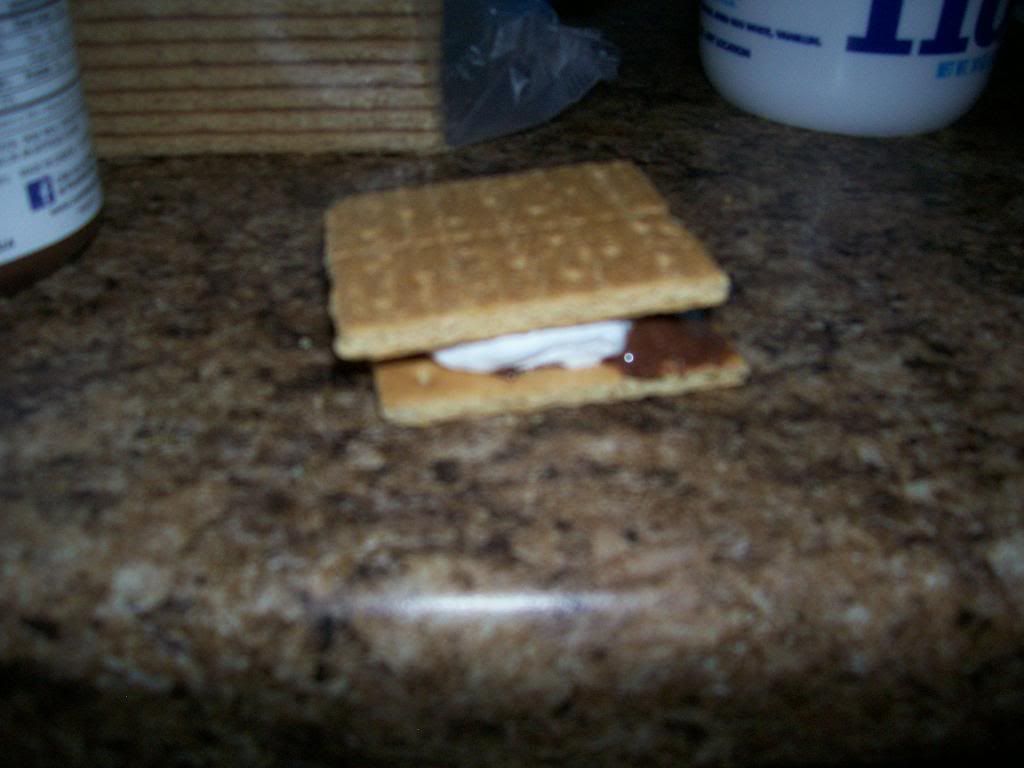 This is great for kids to make too. May be a bit messy for the younger ones, but they'll learn. But it is a snack that you don't have to make, cook or unwrap.
Enjoy!