I hope everyone had a wonderful Christmas & New Year! We had family from MI in and had a great time.
As most of you know, I decided months ago to start wearing wigs.
Here are the reasons I decided to do so:
* Help my hair grow out
* Keep hair healthy / protect it from styling, dyes, sun, etc
* Only wash it 2 times per week now which keeps oils in that the hair needs
* I love to change my hair and this way I can have any hair style without cutting or dying it!
* Hide my grey.....shhhhhhhhhhhhhhh!
* Cheaper than the salon and no risk if you change your hairdo!
The wigs I buy have ranged in price from $9.99 up to $54.00 and honestly, the $9.99 one is just as nice as the $54 one. It all depends on what you like. The lace front wigs are so you can wear your hair back or no bangs and it still looks real. The lace looks like real scalp. The ones with no lace usually have bangs and if they don't (and you look close) you can tell they are wigs. All my wigs are Synthetic. You can purchase Human hair wigs, but they are typically more expensive. (I personally don't want someone else's hair on my head, but that's just me, lol.)
You'd be surprised on how easy it is to fool your friends and people who see you on a regular basis. Especially if you stay within your own natural color. I have several wigs now and all are close to my natural color. The only one that isn't is my blonde bob wig. That was the most expensive too believe it or not. The longest, curly, fullest one was only $25. So here is my collection. Underneath each pic I posted how much, where I purchased from and some info. about the wig itself.
This is my latest one.
Vivica Fox brand wig, name is Brie V, color is FS4/27. This is my favorite wig. :) It has NO lace and several layers. Very realistic looking. This wig is h
eat resistant, meaning I can curl, straighten or use a hot hair dryer to set the part or style up to 350 degrees (I believe that is the temp. It will say on the packaging).
I can also wear the sides up in a clip. I purchased on Amazon for $29. It comes in several different colors.
This is another Vivica Fox brand wig, name is Leni-V wig, color is P2216. I purchased this on Amazon. It was $54, the most expensive of my wigs.
Heat resistant.
It is a NO lace and the cap on these Vivica Fox wigs are very lightweight and comfortable!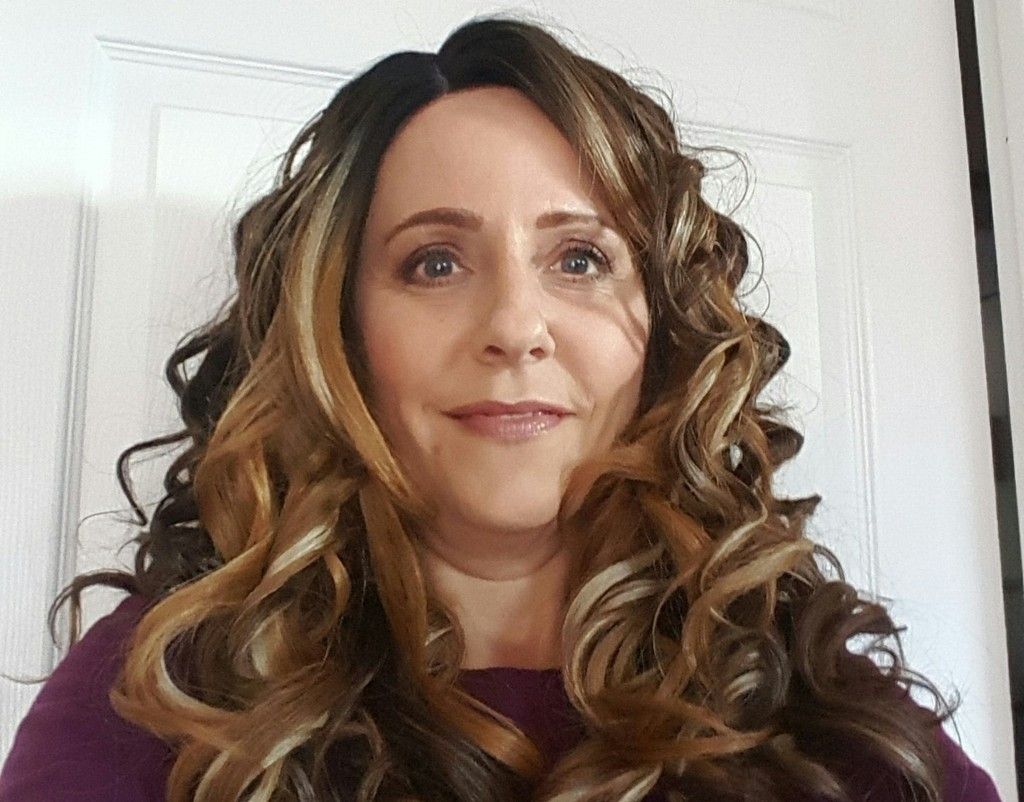 This one above is from Freetress Equal, name is Bentley and color is OH2730613. I purchased this one on Ebay for $25.
Heat resistant.
This one has a lace front. I plucked a few hairs from the part to make it look more natural. Gorgeous curls!
This one above is a no name wig I found on ebay. It cost $9.99. It has no lace front and very lightweight.
Heat resistant.
There are tons of these wigs on ebay. I would suggest if you buy a no name wig, that you look to see if the seller has high positive feedback and also check to see what kind of wig. For example, if it says Cosplay, it usually means that the wig is like a Halloween wig. But not always. I bought my niece a Cosplay wig for Cmas and it is really cute.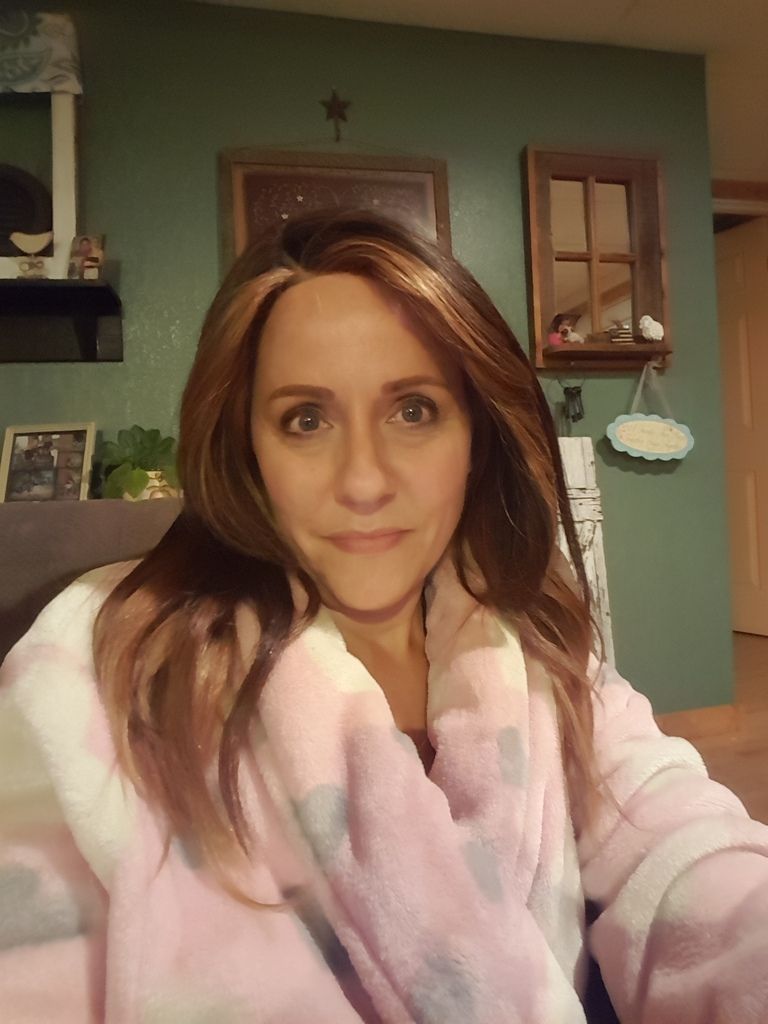 This one above is another favorite. Brand is Sensationnel and is called Irene. Color is DXR4633. I purchased from Glamourtress for $20. It is a lace front. Heat resistant.
So all together I've spent $138 (plus shipping) on these 5 wigs. So I have 5 different hair styles in less or equal to one salon visit for a cut, color and style. I read on Facebook that one lady spends $150 each time she goes to the salon to get her blond highlights done, yikes!
Caring for wigs:
I periodically wash these wigs. You want to make sure you brush them out first, no tangles. Then, in my sink, I wash with warm water and shampoo. I then rinse and use regular conditioner and soak them for about 5 minutes. Rinse with cold water and squeeze the water out. I then lay it on a dry towel and roll the towel up and get as much water out as I can. Then I hang the wig (inside out) on a hanger in the shower until dry. (Never comb them out wet. It may damage the synthetic fibers.)
There are TONS of wig review videos on YouTube. I highly suggest that you research any wig you choose to buy first! Here are a few of my favorite Wig Review people on YouTube that I subscribe to:
Fauxhair Fabulous (my favorite)
BlondieLocks
Mom Changin
Trendy Kay
prettycollins
Hope this information helped you out if you are looking or thinking about trying a wig. Why not? What is holding you back? Always wanted a short pixie but are scared to cut your hair? Buy a pixie wig! ;) Nothing to lose. How much do you spend in the hair salon getting root touch ups, cuts, styles, coloring? I bet it's more than a wig. Since I started wearing wigs, I've converted 2 people into the wig world. lol. They are fun!!!