I know some may be thinking, 'How can she go three days without washing her hair?". Well, I thought the same thing this morning.
I woke up today with dirty, dirty hair. I'm talking greasy, sticking up in places, crazy hair. I figured I'd wash it but I went in the bathroom and just brushed it out really really good. It honestly didn't look so bad after the brushing and I wasn't going anywhere today so I decided to leave it one more day and wash it on day 4.
After I put my make up on, I went back to style my hair and I hardly had to do anything to it!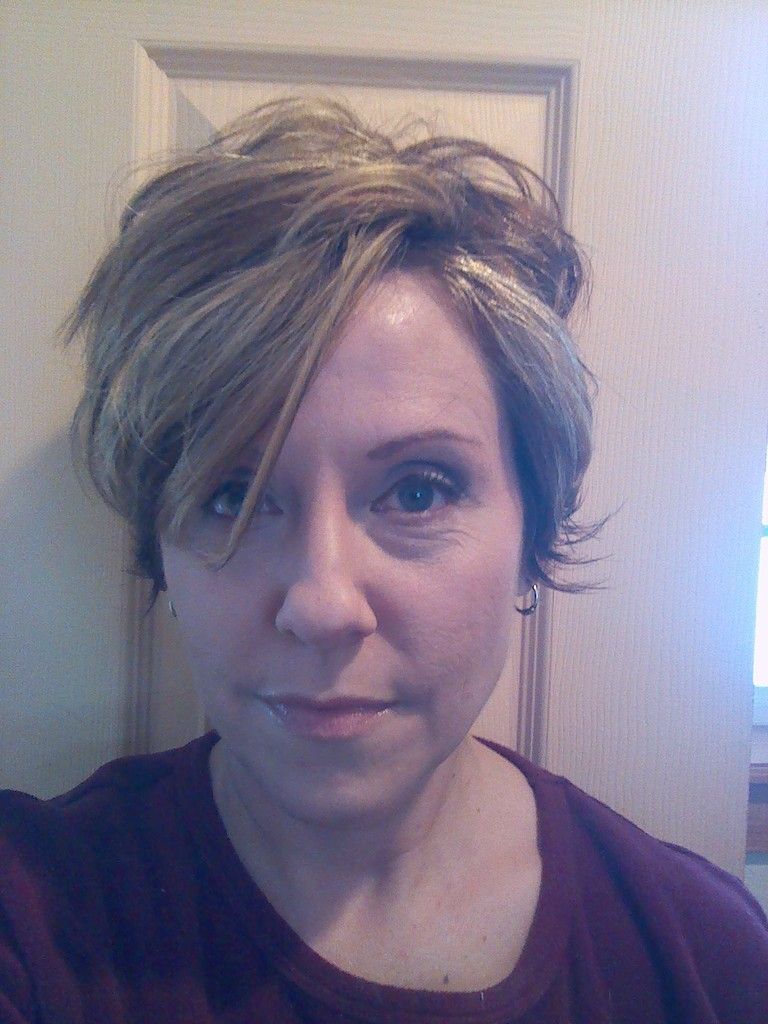 I ran my fingers through it and then sprayed with hairspray. It has a messy look to it and I love it! It also has a lot of body and fluff. Even though it's really dirty, it doesn't look dirty.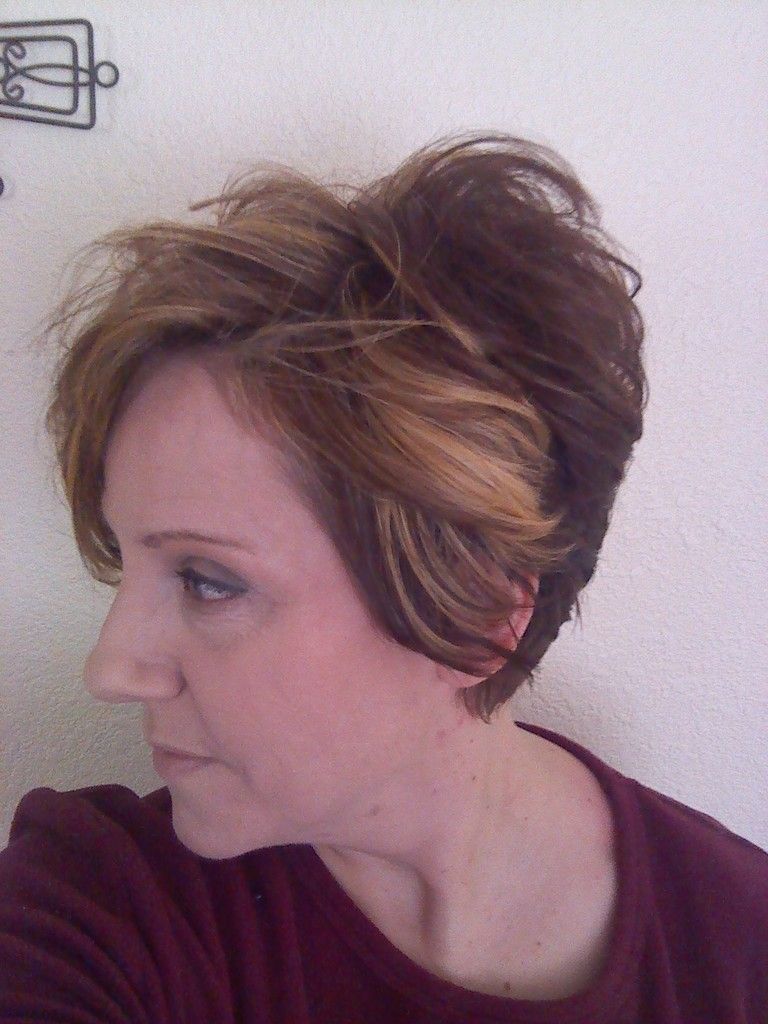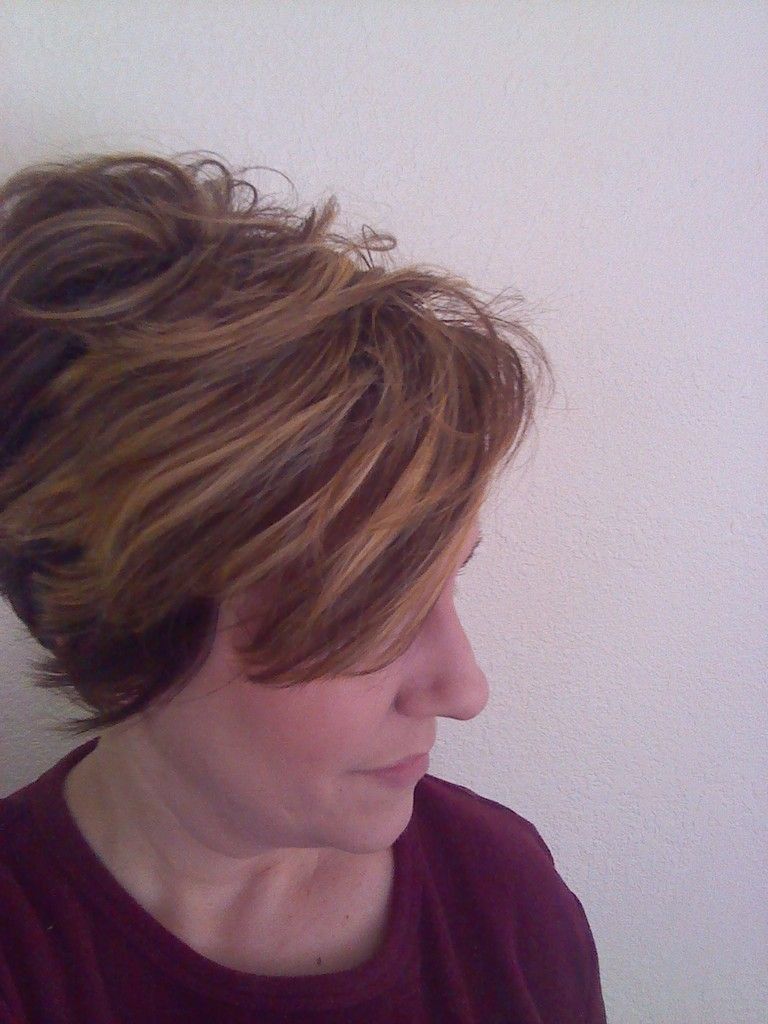 I did frost it myself 3 days ago (before washing) and I have noticed that when I have highlighted (bleach) product on it, it seems to be more full and manageable more so than when I just 'color' it. I suppose it's from the bleach?
Anyway, I thought I'd share my experience with my doo. ;) Dirty hair isn't all bad.