My calendar is full of X's.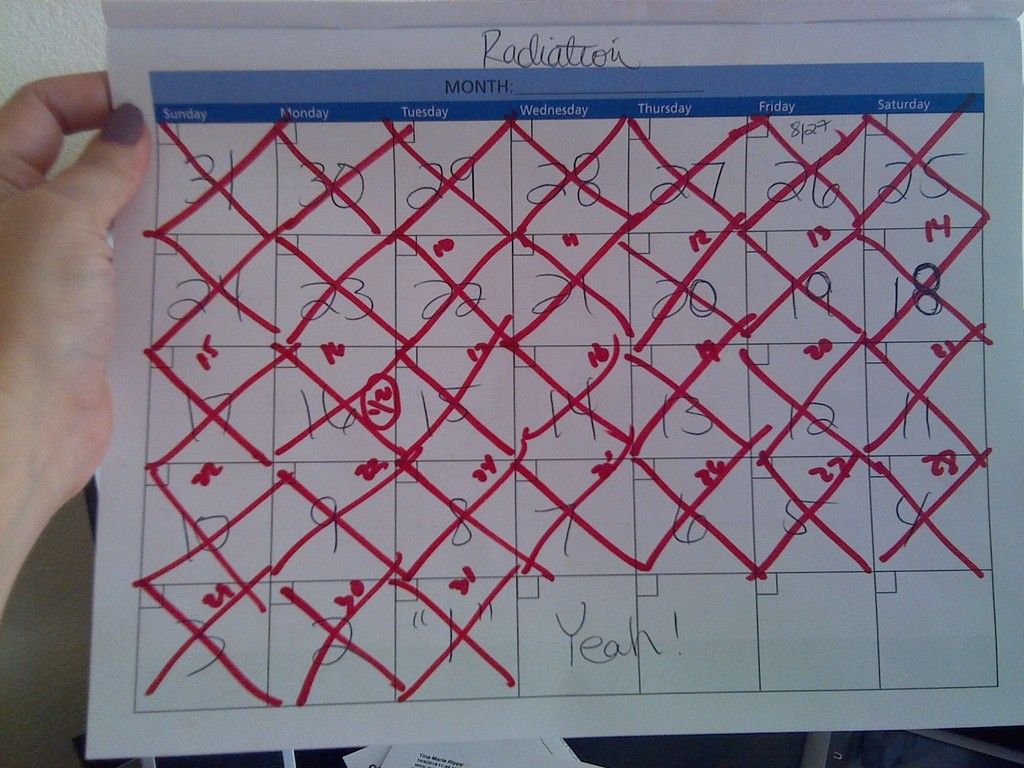 I finally made it through the 31 radiation treatments. Honestly, the 6 or so weeks of treatment felt like forever. I felt the lump in my breast back in Jan. / Feb. and this whole 2015 year has been a total blur. Needless to say that this 2015 year has totally sucked! Starting out the year with Tim (my husband) having a stroke, at the age of 40, on January 27'th wasn't a great 'bring in the new year' event I expected. So finding the lump was just a aggrivating find. I finally went into the gyn and had it checked out in April, then in May had testing. Finally, here it is October 5'th and I can say that I did it! I am now in remission! I start Tamoxifen next week for five years. I am claiming healing and don't intent for this to return. I will not give any time to the thought!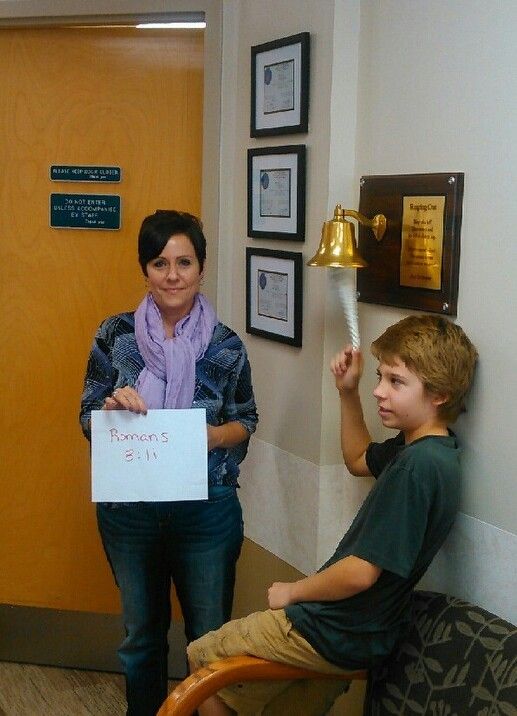 My youngest son rang the bell for me today. He was so excited! We celebrated by eating out Mexican food.
Thank you to all my friends and family for helping, supporting and praying for me during this journey! I couldn't have done it without your prayers and support! A new chapter of my life is opening, WITHOUT CANCER in it, and I'm ready!
The paper I am holding in the pic is a scripture, Romans 8:11 that says,
"

If the Spirit of

him who raised Jesus from the dead
dwells in you, he who raised Christ Jesus
from the
dead will also give life to your mortal bodies
through
his Spirit who dwells in you."