So I only have 10 more radiation treatments to go. I wanted to keep you updated on what is going on and how I'm feeling.
I am exhausted. One of the side effects is being tired. Well, week three came and I felt it. I can come home after radiation and take a nap and still feel like I haven't slept in days. Mentally, I'm not tired. It's my body. I am also experiencing radiation burn. It's like a bad sunburn.
(I'm going to be graphic here for a minute because this blog is for information and connection for those who are going through this or know someone who is so they can understand what they are going through.) The area having radiation is itchy, very sore, red and swollen. Of course this is over then entire breast and a small portion below the breast. My nipple is VERY sensitive, sore, swollen, red and getting to the point where wearing a bra is very uncomfortable. Thank God for stretchy tanks and cotton T-shirts. This picture actually looks really good than it does in person. It seems to get worse as the day progresses. Since today is Friday, I have 2 days of rest from radiation before Monday comes again. By Monday, it'll be feeling a little better, then I get to start all over. :( Nothing I can't handle though. But some days it does take it's toll on me; like today. Today was the first day I was extremely tired while driving. I have one hour drive to the radiation treatment center daily. So I'm in the car 2 + hours, when the radiation only takes 10 minutes. I've had several people offer to take me, I may take them up on that offer. My hubby is off on Monday & Tuesdays right now so he takes me on those days, which is nice.
Ok, back to the radiation experience.....every time that radiation beam starts and that red light comes on, I pray...
"Lord, please place your hand between my lung, heart, skin and the radiation beams. Protect my organs and skin. Please don't allow blistering or breaking open. Thank you Lord Jesus for healing me and protecting me".
My daily routine is as follows:
When I get up, after my coffee of course, I shower to get all the lotions off my breast for radiation. (I use a natural / pure soap with no dyes or scents.) I cannot put deodorant or anything on before my radiation. I eat a light breakfast. I don't drink much due to the drive I have. I don't want to have to stop to go pee. ;) Then after radiation is finished, while still in the dressing room, I put deodorant on and put a thick layer of Eucerin lotion over the radiation area. (For the radiation, I must wear a top, kind of like a scrub top, so I have to undress from the waist up.) When I get home I make a plant based protein shake (meal replacement) called PHOOD. It has gluten free, soy free, no animal products, no dairy, etc. It has 18 grams of protein in it with < 1 gram of sugar. I add almond milk, a banana or fruit to it. I also add a teaspoon of local raw honey with 2 teaspoons of flax seeds and some ice to get it cold.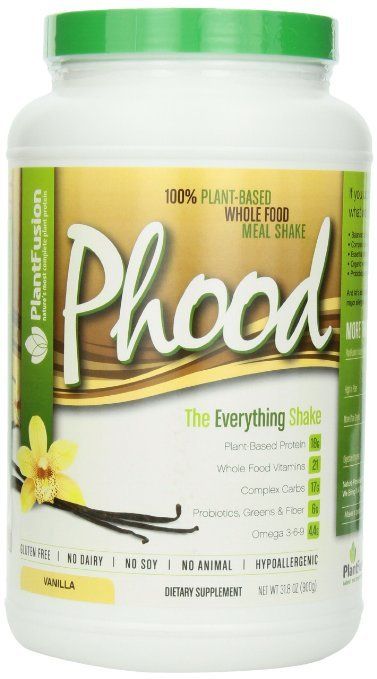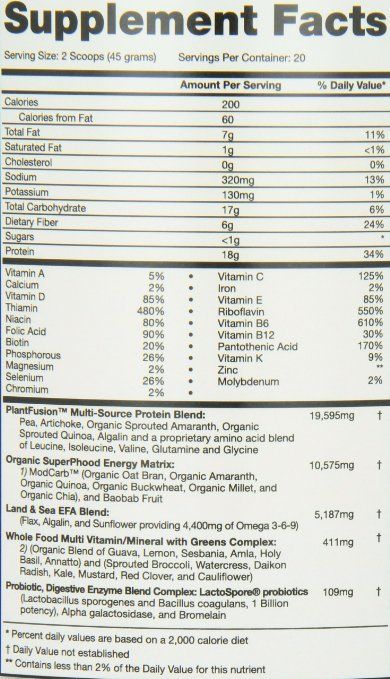 I buy this on Amazon. (Note: I am not getting paid for advertising this. I am just sharing what I am taking during my breast cancer treatment and experience.) I also take 4000 iu of VD3, 500 ml of VitC & 5000 mcg of Biotin, all orally.
It is important that you do let your Radiology Oncologist know what you are taking, if anything. Some medications effect radiation.
After I drink that, I try to rest for a few hours. I also try to drink lots of water in the afternoon and evening since I don't get much down in the mornings. I know my body, and I will start getting headaches if I get dehydrated. I usually drink a water bottle on my way home from my treatment.
When people ask me how I am holding up or how I am doing, I don't like to complain. There are so many people with ports in their chests going through chemo. right now, those who have a later stage of cancer than I, and some that are in worse shape. So I feel guilty about complaining really. I am blessed. God has blessed me by healing my body. He is still healing and he is still my protector.
I hope this blog has helped you or someone else in some way. I am getting closer to the end of my journey.
Only 10 more treatments to go! Amen!
God is good, yes, all the time.