It's been a little while since I blogged. But all this treatment takes time. Hurry up for this appt., then wait. Hurry up for the next appt., then wait. But I have finally started Radiation. I will be taking on 31 treatments. I have finished 5 treatments, only 26 to go!
For those who have never had radiation, I wanted to share. So here is a little about my radiation experience so far. (I am not an expert, this is just MY experience through my breast cancer journey.)
I have about a one hour driving time. I am only in the cancer center for about 15 minutes. That includes dressing and undressing. The radiation treatment itself only takes a few minutes.
Once I get there, I have a dressing room I go to and get into a homemade (and donated) gown; top half only. (It looks like a medical scrub top.) I then place my things in a locker and go into this large room with the radiation machine. I lie on the table in a special 'mold' that was made to fit the shape and size of my body. I lie in this every time I go. There is a triangle pillow placed under my knees, and I lift my arms up over my head. The left side of my gown (the breast that had cancer removed) is pulled up and the technician makes sure that all my tattoos are lined up and the machine is lined perfectly. I can't remember if I mentioned the tattoos in my earlier post. They placed several dots (tattoos) around and on my breast to use as guides for the machine. Anyway, they take x-rays while I am in position as well, almost every day. There is no feeling during radiation. I just see a little red light and I hear a sound. Every time this happens, I pray, "Lord, please place your hand between my lung, heart and the radiation rays. Please protect my body from the harm in these rays and let the radiation help the cancer that could be left behind." Once the radiation is complete, the technician comes in and helps me up and I go back to the dressing room and get dressed. I am then free to go home. These ladies in the office are so nice. They really make sure that I feel comfortable. Every time I walk in the radiation room, they have KLOVE playing on the radio, they greet me by asking about my son who just started college or they ask about my other sons. They are very personal and friendly. They really give you a warm welcome. They make the whole experience calming.
As far as the side effects go, I am only experiencing some sensitivity. There is no discoloration as of yet. I bought some Eucerin lotion and apply that after every treatment (when I get home). Sometimes I apply it a few times during the afternoon. So far, so good. :0)
As some may have noticed, I got my hair cut. When I thought I was going to have to do chemo., I started looking at pixie cuts. When I found out I wasn't going to need chemo., I decided to go ahead and get the pixie cut anyway. So I went for it and I love it!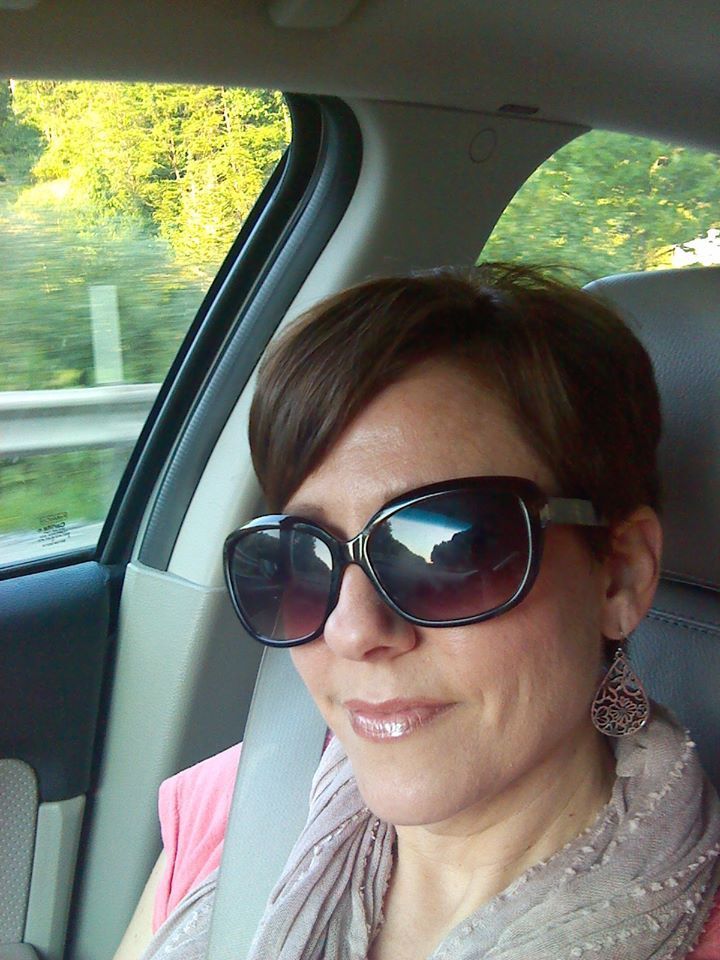 So if you are facing Radiation or any cancer treatment, find a positive blog and start reading. I have researched and followed some cancer stories before I started my treatment, even before surgery, and they have really helped! Hope my blog has inspired someone out there to keep fighting the fight!
I'll be blogging more about radiation soon. Have a great day and be blessed!
God is good ........... all the time!