Getting started with homeschooling seems to be a struggle for some. "Where do I start?", "What do I do?" and "What do I need to buy?" These are the questions you may be asking yourself.
"Where do I start?" -
Well, first ask yourself what does your child want to learn? What are they interested in? Then use your resources! Your library is your #1 resource in homeschooling! It's free and I'm sure it's not that far away. Whether you child wants to learn about electricity, frogs, crocheting, Italy, cooking, trees or dragons, the library has information on it. Anything your child wants to learn about can be found at your local library. Can't find it, ask the librarian. Your #2 resource is the internet. There are literally thousands of websites for homeschoolers. You can find a homeschool friendly website or just Google what you are looking for. (You know how this works.)
"What do I do?" -
Let your child learn. Some children like sitting at the table to do their work, some (like my son) love to sit upside down on the couch.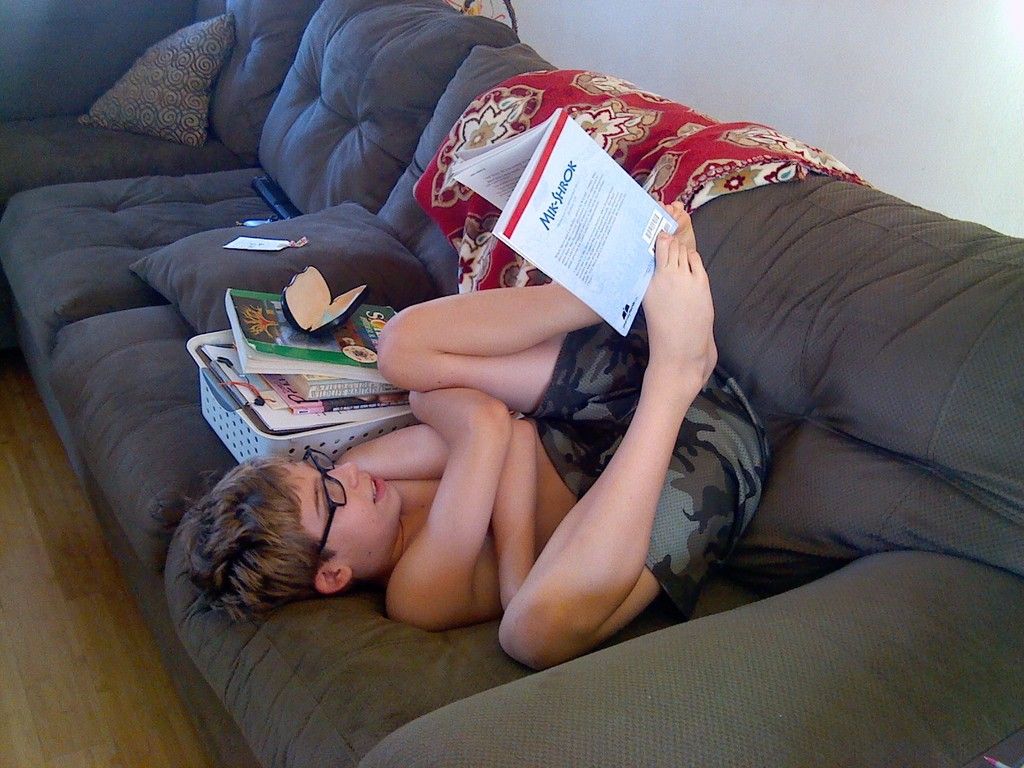 Learn where the child feels relaxed and the most attentive. My son doesn't like to sit still at a desk or table. He even does his writing on the couch, (quick, call the school police!) along with all his other schooling.
You just observe and of course offer help, if needed. Kids are smart. If they really want to know something, they'll find the information. You are just there to help them get to a place where they can find it. I think our main goal as homeschoolers are not to teach our kids everything, but to teach them how and where to find everything they want to learn. For example, my youngest (starting 8'th grade this fall) doesn't want to go to college so we are not teaching Algebra. And if that bothers you, he is excellent in math! Some may think that it's dumb not to teach something a child is good at, however, it's wasted time. Don't believe me? When is the last time you used Algebra in your adult life? Exactly. If he changes his mind and decides to go to college, guess what? He'll learn it. My youngest wasn't interested in Pre-Algebra when we did it last year. He didn't like it at all, so why go on if he isn't going to apply it in his everyday adult life? He doesn't like to write either, however he won't be able to support himself in life if he can't write. There are some things we must teach that they don't like, you just have to find a way to make it fun.
Some school days we like to just play with bait and fish. ;)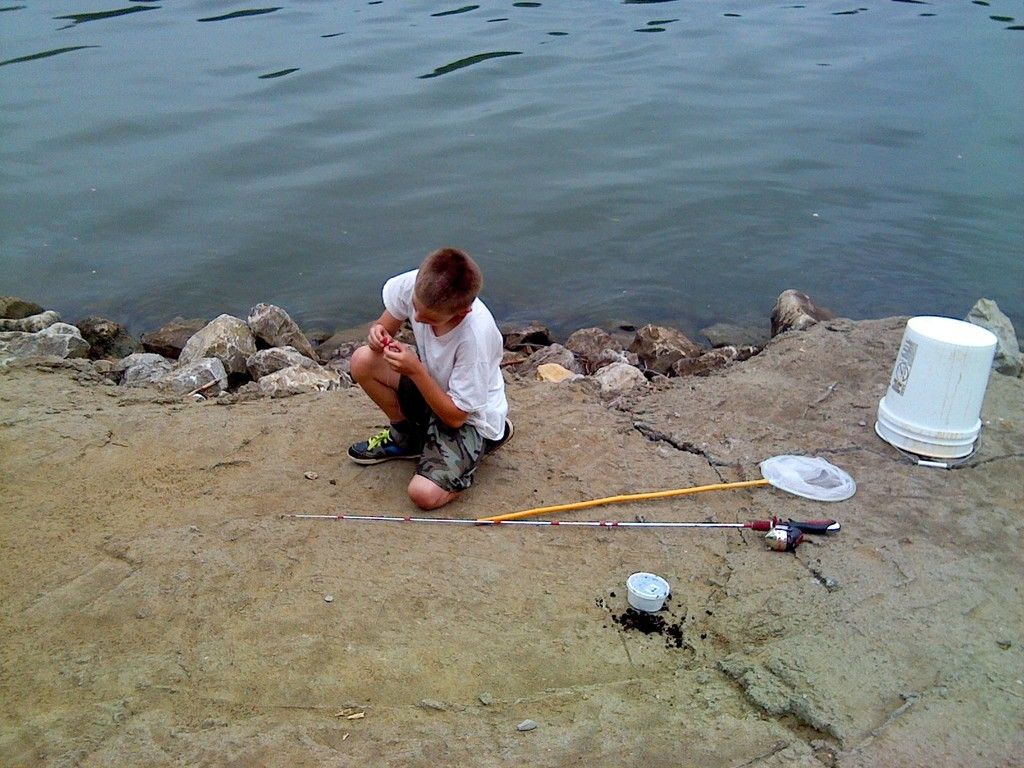 Learning to fish, baiting hook, removing fish, knowing the laws and regulations.....these things are all learning!
"What do I need to buy?" -
It really depends what you are going to be learning about, but there are some basic supplies that you should keep on hand during the schoolyear. Here's a list:
manila folders for lapbooking and filing
pencils
colored pencils
gel pens
markers
tape or glue
staples and stapler
lined writing paper
clear typing paper
highlighters
bookmarks
ruler
one 3 ring binder (for mom)
a few spiral notebooks
Yep, that's it. All of these things on this list can be found at the Dollar Tree or Dollar General. Your homeschooling supplies don't have to cost very much. Even grocery stores have big 'back to school' sales with notebooks selling for 50 cents per book.
I hope this helps with these basic questions. I'll be blogging more on the new to homeschooling theme in the near future. :)